Design & Custom Web Development Services | Southern Lumber & Millwork
Southern Lumber & Millwork Corp. is one of our premier level clients. We work with SLM on an ongoing basis. In collaboration with C1Films and markITbyte, Grover Web Design is the outsourced marketing and web development departments for Southern Lumber.
We do a lot with Southern Lumber, so let's get right into some of the projects!
Speciality Logo Design
Southern Lumber is in their 75th year of business, our first project was to develop a special logo that we will use all year long to highlight their enduring business in Charleston, SC.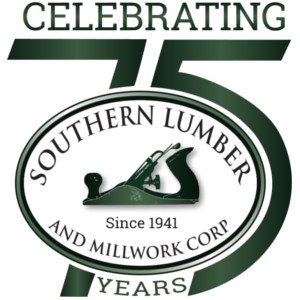 Highlight the Southern Lumber Family
It's really important to Southern Lumber that their family first company culture is known throughout Charleston, SC. As you can see by the articles, videos, and message we portray on the website and social media, SLM treats it's customers like family. We were integral in making sure that point got across!
Receipt Collection Portal
We've built a really effective webapp right into the SLM website. The receipt collection portal is an easy to use webapp that allows SLM employees to take a picture of their receipt for company expenses.
Once a receipt has been submitted by the employee, a picture of it along with all pertinent data is saved in a database. Administrators have access to review receipts, filter by date or employee, then export a report for the finance department.
Easy to Manage Job Application Portal
A term that we use all the time is "easy to do by non-technicals". Basically, we are saying that you don't need to write code to manage aspects of your website. For Southern Lumber, we built a great tool to manage the jobs they have available.
Check out their jobs page: southernlumbermillwork.com/careers/
The easy to use management tools are only available when you are logged into the site as an employee, check out the screenshots below to see the edit/delete buttons and job editor.