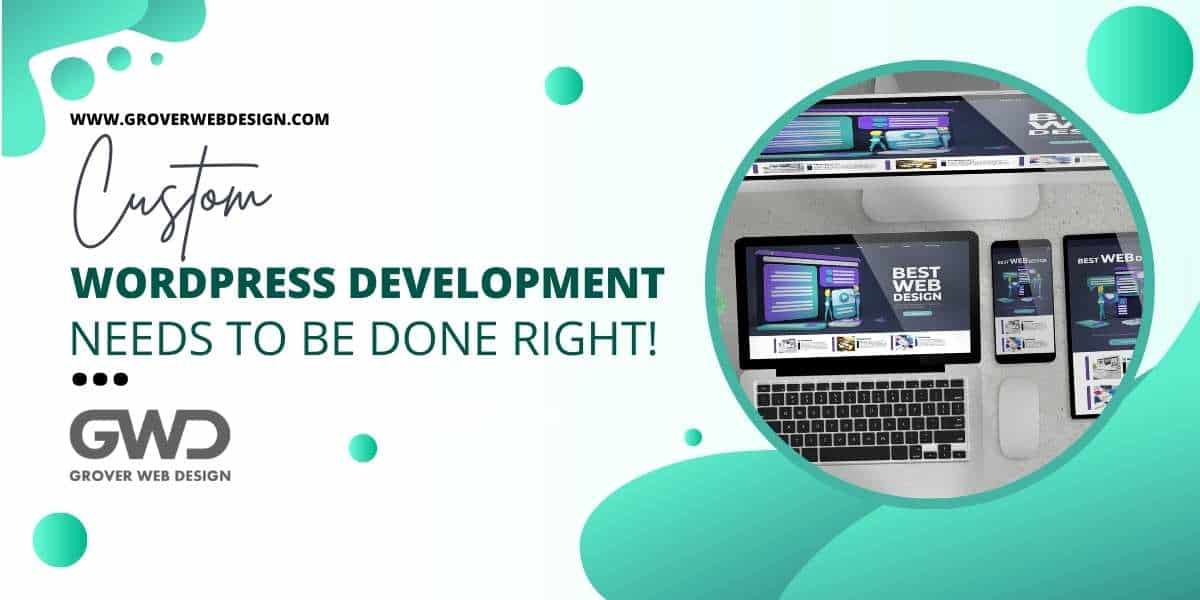 Custom WordPress Development Needs to be Done Right
Custom WordPress Development Needs to be Done Right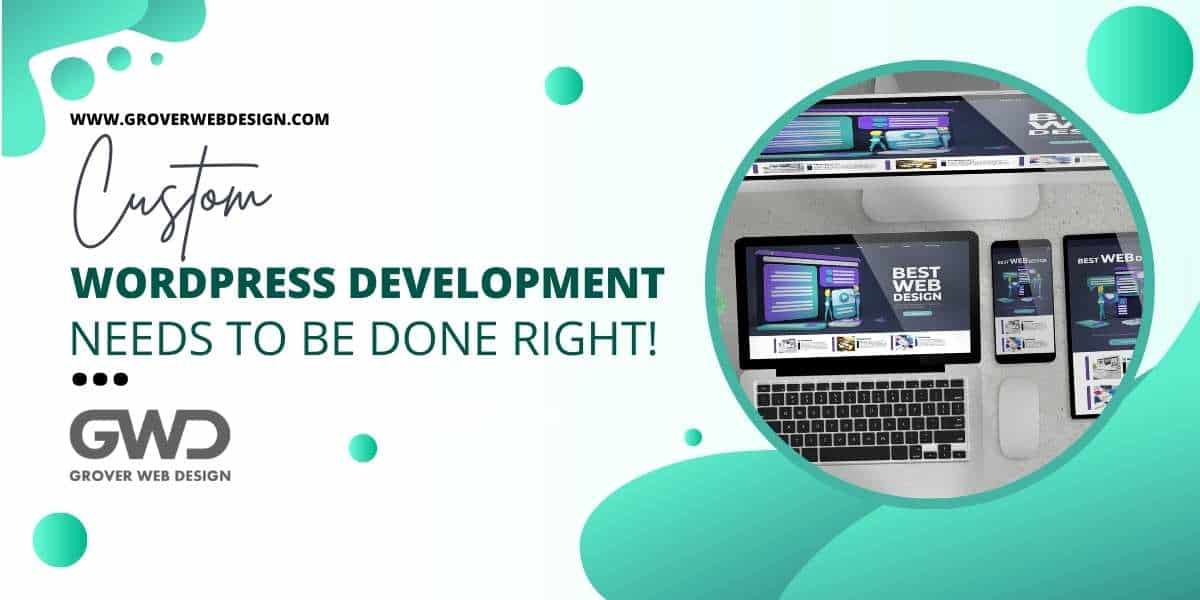 WordPress, a renowned content management system, has become the go-to platform for many developers and businesses alike. Its popularity stems from its user-friendly interface that doesn't necessitate coding knowledge. However, for developers aiming to extend the platform's functionality, understanding the basics of HTML, CSS, JavaScript, and PHP is crucial. This knowledge aids in troubleshooting, debugging, and enhancing the platform's capabilities.
In 2021, several best practices were recommended for WordPress users. These included making site updates in a test environment, familiarizing oneself with the Gutenberg editor, updating WordPress themes and plugins regularly, ensuring mobile-friendliness of sites, adding SSL certificates to every site, and finding favorite tools. These practices are designed to optimize the performance and security of WordPress sites.
When it comes to plugin development, it's essential to organize your code to work well alongside WordPress core and other plugins. One key practice is to avoid naming collisions, which can cause conflicts and errors in the system.
Customize WordPress Theme
Customizing your WordPress theme is made easy through the WordPress Customizer. This tool allows you to modify your site's appearance without having to delve into complex coding. However, for more complex business needs that cannot be met by standard WordPress templates, custom WordPress development becomes necessary.
Add Custom Code to functions.php
The functions.php file plays a significant role in custom development. It allows you to add new features or modify existing ones on your website or blog. You can add functions either through a plugin or by adding the code directly to your WordPress theme. However, it's important to note that custom website development can be costly and time-consuming, especially if complex functionality or design elements are required.
Despite these challenges, custom web development offers unique benefits. It allows you to create a fully original website tailored to your company's requirements. A custom website design conveys your brand's unique value, improves search engine results, provides a better user experience, allows for easy scalability, and creates a more professional appearance.
In conclusion, while WordPress offers a user-friendly platform for website development, understanding the basics of coding and adhering to best practices can significantly enhance your site's functionality and performance. Custom development, when done right, can provide a unique, tailored experience that resonates with your brand and audience. However, it's crucial to balance custom elements with standard WordPress functions to ensure long-term sustainability and ease of maintenance.
Top Ten Reasons to Custom Build Parts of Your Website:
Unique Brand Representation: Custom building allows you to create a website that truly represents your brand's identity and values.
Enhanced User Experience: You can design a user-friendly interface tailored to your audience's needs.
Improved SEO: Custom-built sites can be optimized for search engines, improving visibility and traffic.
Scalability: As your business grows, you can easily scale and modify your website.
Competitive Edge: A unique, well-designed website can give you an edge over competitors using standard templates.
Integration: Custom building allows for seamless integration with other business systems.
Security: Custom-built sites can have robust security measures in place.
Flexibility: You have the freedom to change and adapt your website as needed.
Performance: Custom-built websites can be optimized for speed and performance.
Ownership: With a custom-built site, you have complete control and ownership over your online presence.
AI IS A TOOL FOR SMALL BUSINESSES!
In conclusion, AI is not a threat but a tool that small businesses can harness to their advantage. It's about time we stop fearing AI and start embracing its potential.
https://wpengine.com/resources/developer-best-practices/
https://kinsta.com/blog/wordpress-functions-php/
https://blog.hubspot.com/website/become-wordpress-developer
https://www.linkedin.com/pulse/why-custom-web-development-right-approach-businesses-amara-wallis
https://developer.wordpress.org/coding-standards/
https://wpengine.com/resources/wordpress-tips-best-practices-2020/
https://www.forbes.com/sites/forbescommunicationscouncil/2017/04/18/why-you-should-invest-in-a-custom-website/
https://www.linkedin.com/pulse/pros-cons-custom-website-development-vs-templates-mirza-hadi-baig
https://www.nexcess.net/blog/wordpress-function/#:~:text=WordPress%20custom%20functions%20can%20be,code%20to%20your%20WordPress%20theme.
https://www.getresponse.com/blog/why-do-i-need-a-website
https://webolutions.com/5-critical-benefits-of-custom-website-design/
https://spdload.com/blog/custom-worpdress-website-development/#:~:text=Custom%20WordPress%20development%20is%20the,with%20a%20standard%20WordPress%20template.
https://developer.wordpress.org/themes/basics/theme-functions/
https://developer.wordpress.org/plugins/plugin-basics/best-practices/
https://kinsta.com/blog/how-to-customize-wordpress-theme/#:~:text=The%20easiest%20way%20to%20customize,%2C%20click%20on%20Appearance%20%3E%20Customize.