High End Web Design and Development is More Than The Look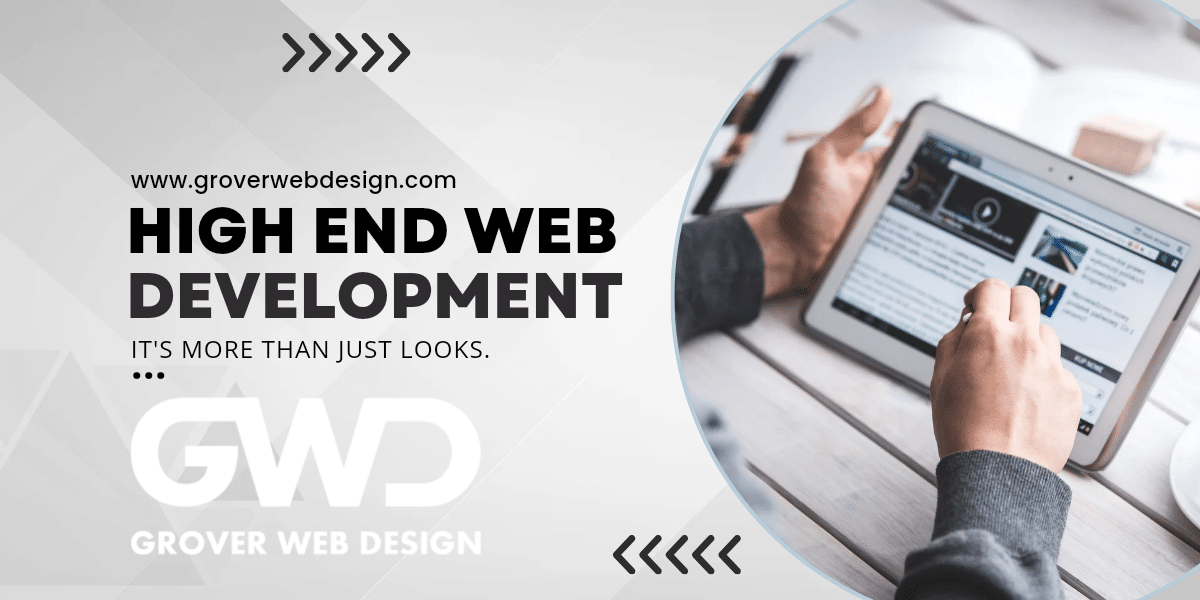 Many small business owners and employees handling technology think that "High End" web design and development refers to to the look of your website. Most of our new clients talk about the look of our websites and how they like GWD due to the look of the websites in our portfolio. The "look" of the websites in our portfolio is a small fraction of the value we actually bring our customers. This is why we started the "What We Do" campaign… check it out: The "What We Do" Campaign
We cannot stress this enough, when shopping for a high end website, the design is only half the battle (much less if you're in the IT department). Websites need to work properly, they need to be easily indexed by search engines, load fast, respond to every device, and most importantly must be easily managed/updated by non-technicals.
*there are many more technical factors, but I'll spare you the geek talk for now
We use the term "non-technicals" a lot, let's clarify. As web developers, when we say non-technicals, we are talking about anyone who does not (or doesn't want to) write computer code. We make sure that all of our clients can manage, update, or grow their website without having to do programming.
It actually shocks us how many clients we get whose current web developers lock down the website and require the website owner to go through a web developer to make updates. Locking down the website isn't actually the correct term, most of the time these developers are not being malicious and trying to hold your website hostage. It's just much harder and more time consuming to properly program a website so it can be managed/updated by non-technicals.
If anyone claims to be a high end web development company, they should always provide solutions that are easy to use!
When we develop a special feature or plug-in for our clients, about 1/3 of the work is what you see, for example check out the "featured articles" plug-in we created for ObamaCareWatch.org, the front end is pretty simple:

As a programmer, we could whip this up in less than an hour, but what does that actually do for our clients…. not much. This method would require the client to either learn how to write HTML/PHP/CSS or come back to us each time they wanted their featured articles changed. So, at Grover Web Design we go the next step, that is why we call our services "High End Web Design" or "High End Web Development". We built a very easy to use back end to this plugin, where the clients (non-technical) can quickly change featured articles. Check out the image below to see how easy the back end is… making a function this easy to use requires high end programming!
We have many more examples like this, please follow us on facebook or instagram to see new examples as we feature a new client each week on our "What We Do" campaign. Post any questions below, but hopefully now you know the value of high end web design and development, beyond just the great look and feel.