Get Your Visitor's Email Address (Call to Action)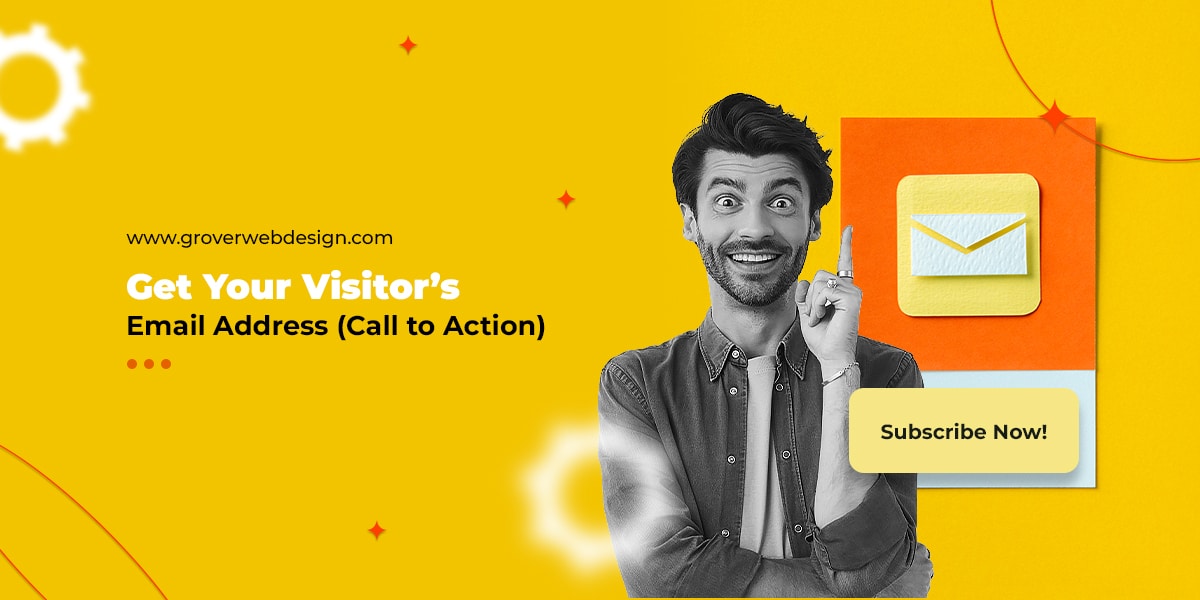 I'm going to keep this simple… if you are not collecting your visitors email address or getting in contact with them in some way, you are missing out on $$$.
Email collection is just one example, the higher level topic here is creating a clear "Call to Action". A call to action is exactly as it sounds, you are calling on your visitors to take an action. If your user takes an action on your website, the chances of turning them into a customer drastically improve!
There are so many great tools out there these days, check out some examples we've set up to try and force visitors to take action!
GWD: https://groverwebdesign.com/news/stop-using-generic-email/ – On this page we use an exit-intent pop-up. This great tool recognizes that the user is moving their mouse towards the X to leave your website and it will show a pop-up contact form… it is a great tool!
Jess Glazer: https://jessglazer.com/ – For this website, we used an "on-scroll" method. When the user scrolls down a bit to get more info, we throw them a contact pop-up.
Fish Monkey Gloves: https://fishmonkeygloves.com/ – Pay attention, this one only happens once! On Fish Monkey Gloves, we implement an "on first view" pop-up that gives people who are visiting the site for the first time a pop-up telling the visitor to sign up for a company newsletter.
We have many more examples, but you shouldn't be spending all your time reading our blog anyway… get back to work. Let us know if you need help implementing a "call to action" method like we have described above.
Now, take action! Contact us to increase the effectiveness of your website!