Ok, You're Responsible for Your Company's Email… What's Next?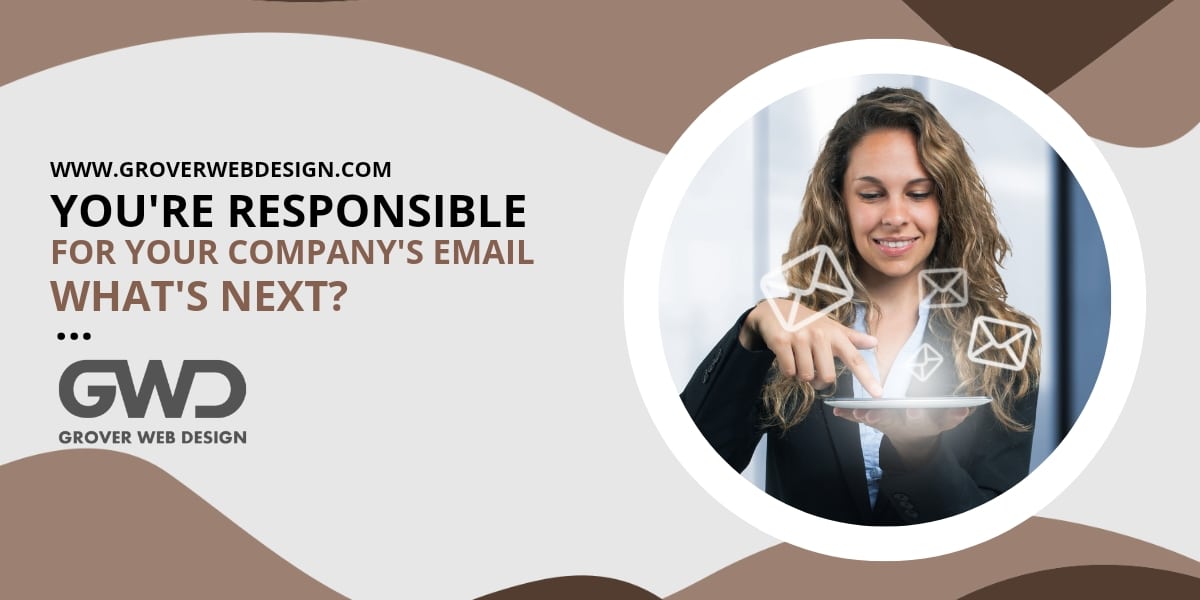 This is such a double edged sword, you are delegated the important task of managing your company's email or asked to research how/why to migrate to a cloud based email system. Congrats, this means that you are an important and respected individual at your company!
When you first dig into the email world you are going to be bombarded with information from the big providers like Google and Microsoft and also the small providers who claim their "proprietary" system is the way to go. Your company will have questions about security, storage, mobile access, and "Will it work with Outlook??". Some of these decisions are hard, you are not an expert with 10 years of experience focused on company email infrastructure. Also, you don't want to look like a fool when you give the wrong answer to even a stupid question. People love to Google something and try to prove a you wrong!
Most of you are web designers/developer or IT professionals, you know tech and you can learn it, but who wants to be hated by every person in the company when you lose their data or have a couple hour email outage?!?! Trust me, when I was a newbie it happened to me. It happens to all newbies and it is not fun.
I've had executives yell at me because I am "costing him $5,000 every second his email is down". I probably should not admit this here, but I believe people learn the most from their mistakes. Every newbie makes mistakes, I have learned from them! Now, I have strict procedures on how to handle the various steps of an email migration or launch.
In IT, we have so many smart people, so executives love to give us more things to do and trust that we will "just learn it". I did it for a long time, I used to have the fancy title "Head of Engineering and Technology". Sounds awesome until you're known as the answer chest for everyone's insanely vague IT questions. Non-IT people literally think one person can be an expert network engineer, write code in any language ever, use Adobe Illustrator like a boss, and be a cloud based business email specialist.
It's just not possible to be an expert in all areas of IT.
This is where I come in, I am sort of a Fairy Godmother when it comes to email. I work with smart and highly knowledgeable tech people to help them manage their business email and you don't have to pay me anything! My clients refer to me as "their email guy".
Ok, seems too good to be true right, a free Fairy Godmother? The answer is reseller programs, my goal is to migrate and optimize your company's email infrastructure. You can do the day to day management, adding, removing, or recovering passwords which is easy. I will train you and always am available for questions. Then, I make money as the reseller of cloud based email systems.
Since 2010, I have been hyper-focused on reselling email and various email based tools that help companies work more efficiently.
Targeting this one area, has allowed me to become an expert at cloud based email, Backupify, Backupify's Migrator for Google Apps, Boomerang and all tools associated with email. The email business is great because I can provide valuable services to my clients while reducing their current budget. That's an easy sale!
Check out some of my other articles about my views/knowledge on cloud based email for business:
[list]
[li type="glyphicon-plus"]Stop Using @GMAIL.COM, @YAHOO.COM, Or Any Other Generic Email[/li]
[li type="glyphicon-plus"]10 Reasons Why You Need A Google Apps Guru For Company Email[/li]
[/list]